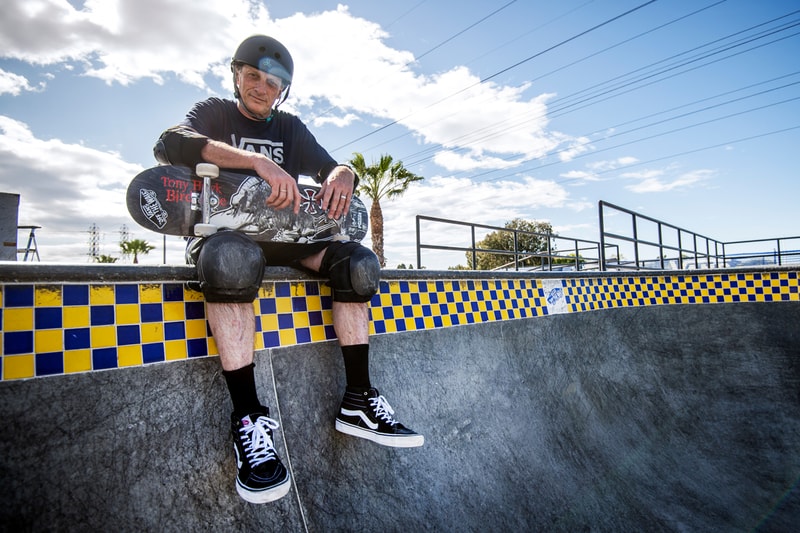 Tony Hawk and Vans have officially announced an extensive partnership. Widely regarded as the greatest and most influential skateboarder of all time, Hawk brings decades of world class experience to Vans: he's been intermittently sporting the California brand's shoes since the late '70s, stating "Vans were the first skate shoes I ever wore, beginning in 1978."
Welcome to the @VansSkate family, @TonyHawk

A post shared by vans (@vans) on
In his new role, Hawk will promote Vans' multitude of worldwide skate initiatives while continuing to provide color commentary for the long-running Vans Park series. Most interestingly, Hawk will also produce a new professional vert skateboarding competition — a discipline in which he was previously unequaled as a competitor, with 15 X Games vert medals under his ample belt. Before the Vans partnership, Hawk was known to skate in Lakai sneakers and also released footwear through his Birdhouse brand.
"Vans has supported skateboarding since the very beginning, and never wavered in its commitment, even with massive mainstream success," said Hawk. "I have always respected their integrity, so it is an honor to officially join forces and help continue to grow skateboarding culture in the most authentic way possible."
Expect Hawk and Vans' multiple initiatives to unfold over the course of 2020 and beyond. For more from the world of skateboarding check out our exclusive 2019 Streetsnaps feature with the legendary skateboarder and The Berrics' "How to Skate in a Global Pandemic" video feature with Hawk as well.
Click here to view full gallery at HYPEBEAST